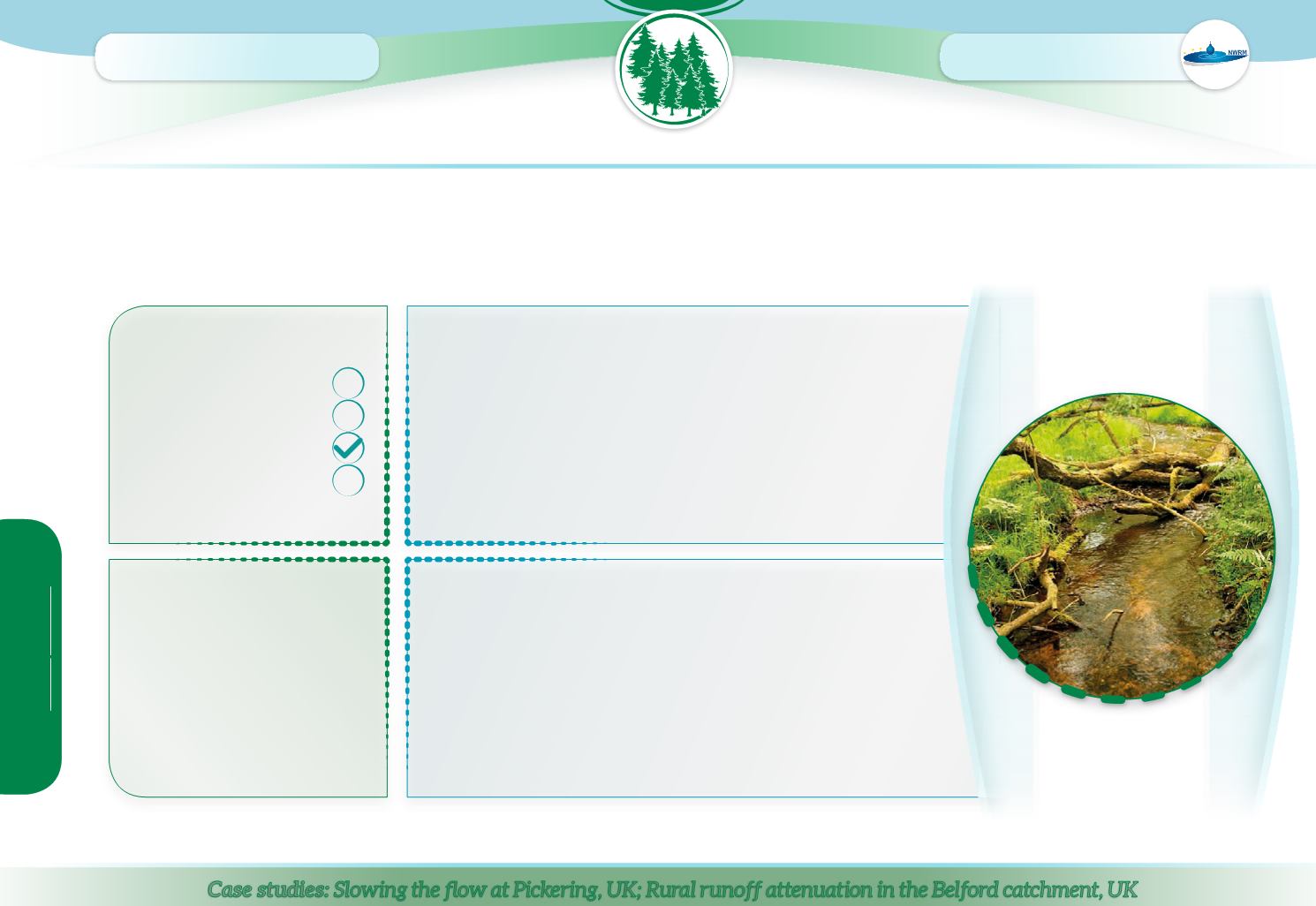 Project funded
by theEU–DGEnvironment
Forest and semi-natural areas
Literature mentions total costs associated with coarse woody debris implementa-
tion : between k€1,5 and k€7.
Coarse woody debris can be a feature in any watercourse but will probably have
the highest water retention and biodiversity benefits in
forest headwater
streams
. Riparian forest buffers are a natural synergy for this measure: when
the trees in the riparian area fall into the stream, they will immediately become
Coarse woody debris is most effective at
moderating the flow regime of relatively
small streams and rivers.
Coarse woody debris consists of
large sections of deadfall
: tree stems or stumps that either fall into or are deliberately placed in streams. It can be deployed
with varying degrees of naturalness. Coarse woody debris will generally
slowwater flow velocity
and can reduce the peak of flood hydrographs downstream.
aquatic biodiversity
by providing additional habitat.
Case studies:
Slowing theflowatPickering,UK;Rural runoffattenuation in theBelfordcatchment,UK
FORESTRY