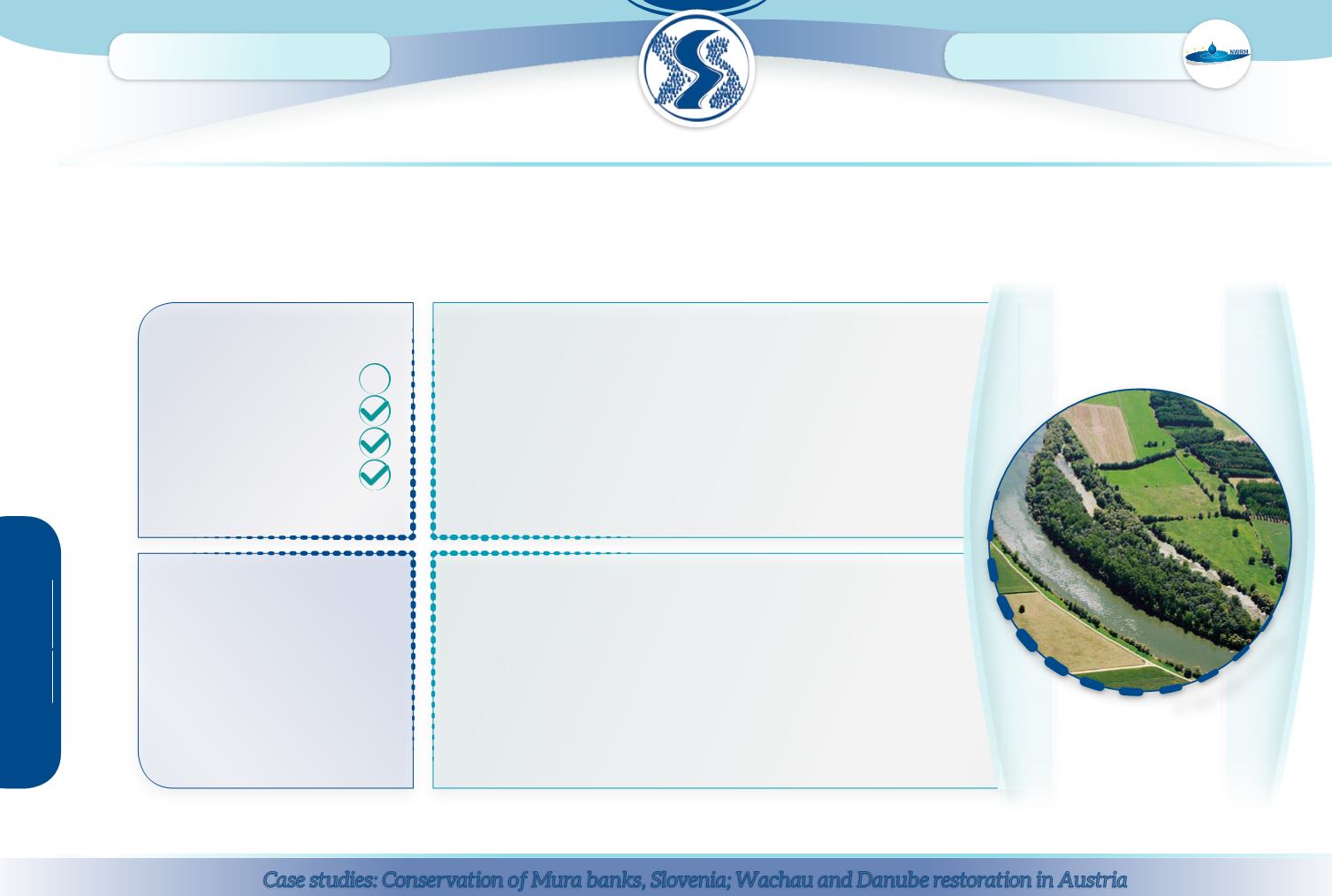 Project funded
by theEU–DGEnvironment
Forest and semi-natural areas
Literature reports that capital costs for reconnecting oxbow lakes and similar
features range between €0.1 and 2 million, and maintenance costs between €0.01
and 1 million. Land acquisition and investigations studies are part of the total cost.
Reconnection facilities are usually located at inflow and outflow points of an old
meander.Where the bed of the main river has been significantly deepened since
its previous connection to the oxbow lake, re-connection may only possible along
with the construction of a weir to
raise the water level
involves cutting through a dyke or embankment, appropriate consideration of flood
management requirements must be taken into account.
Oxbow lakes and similar features are
present in floodplains where the mean-
dering course of a river has altered over
time. In order for these conditions to
occur they are likely to have a drainage
Oxbow lakes are former meanders that have been cut off from the river, thus creating a small lake with a U form. Oxbow lakes occur naturally, but may also
occur due to artificial river straightening. Reconnecting an oxbow lake with the river involves
removing terrestrial lands
between both water bodies, therefore
favoring the overall functioning of the river by restoring lateral connectivity, diversifying flows and cleaning the river section of the present oxbow, and thereby
providing better water retention during floods.
Case studies:ConservationofMurabanks, Slovenia;WachauandDanube restoration inAustria
HYDROMORPHOLOGY